Our Story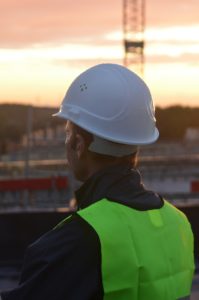 CriticalCxE is a professional services firm specializing in technical  Commissioning, Engineering and Owners Representation services in support of our mission critical clients.  Founded on the vision of representing our clients best interest in the design, construction, commissioning and operation of their critical facilities, CriticalCxE is dedicated to ensuring that vision and intent are realized from initial concept through design, construction, commissioning and on-going operations.
CCxE brings a unique blend of professionals together who have the in-depth engineering, installation, commissioning and operational experience to address todays complex and dynamic Mission Critical Systems.  Our experience commissioning some of the largest and most complex mission critical facilities around the Country has provided us the unique perspective to know what works and what doesn't.
Our Company
CriticalCxE was founded in 2017 to provide best in class Mission Critical Commissioning and Engineering services across the United States and overseas in support of our clients missions. Our team is based out of Annapolis, MD with locations at Ft. Meade, Orlando, FL, San Antonio, TX and Salt Lake City, UT.  Our business is continually growing, along with our staff, who are some of the most experienced Commissioning Agents, Engineers and technicians within the industry.
Experience
Built on the concept that the foundation needed to create a well-rounded Commissioning and Engineering company requires a diverse and unique set of professionals, CCxE has gone to great lengths to employ only the best Professional Engineers, technical experts and certified Commissioning Agents available that meet our high standards for integrity, experience and professionalism.
These professionals have years of experience working across the globe on some of the most complex mission critical facilities.
We have experience across all facets of the facility life cycle from geographic site selection, developing Program of Requirements (POR), serving as Technical Advisors for IT Infrastructure support systems, MEP designers/Peer Reviews and Commissioning for MEP/FP/IT and Security Systems.
The CCxE team has the proven range and experience to support any method of project delivery for any size project – we are equally comfortable supporting individual IDF/MDF server room expansions, fast track up-fit project, traditional design-build/design-bid-build projects and large scale, long term facilty/campus development projects.
The CCxE team has collectively worked together providing Commissioning, Technical Advisory, Engineering and Owners Representation services on Mission Critical Facility projects valued at over $2.2B in the past 7 years alone.
Our experience bridges multiple market sectors, including, but not limited to:  Government, Banking, Healthcare, Transportation, Education and Research.
Vice President of Operations
Get a Free Consultation
Discover how CriticalCxE can bring the confidence you deserve to your next Facility Design & Construction Project. Get a Free Consultation Today!