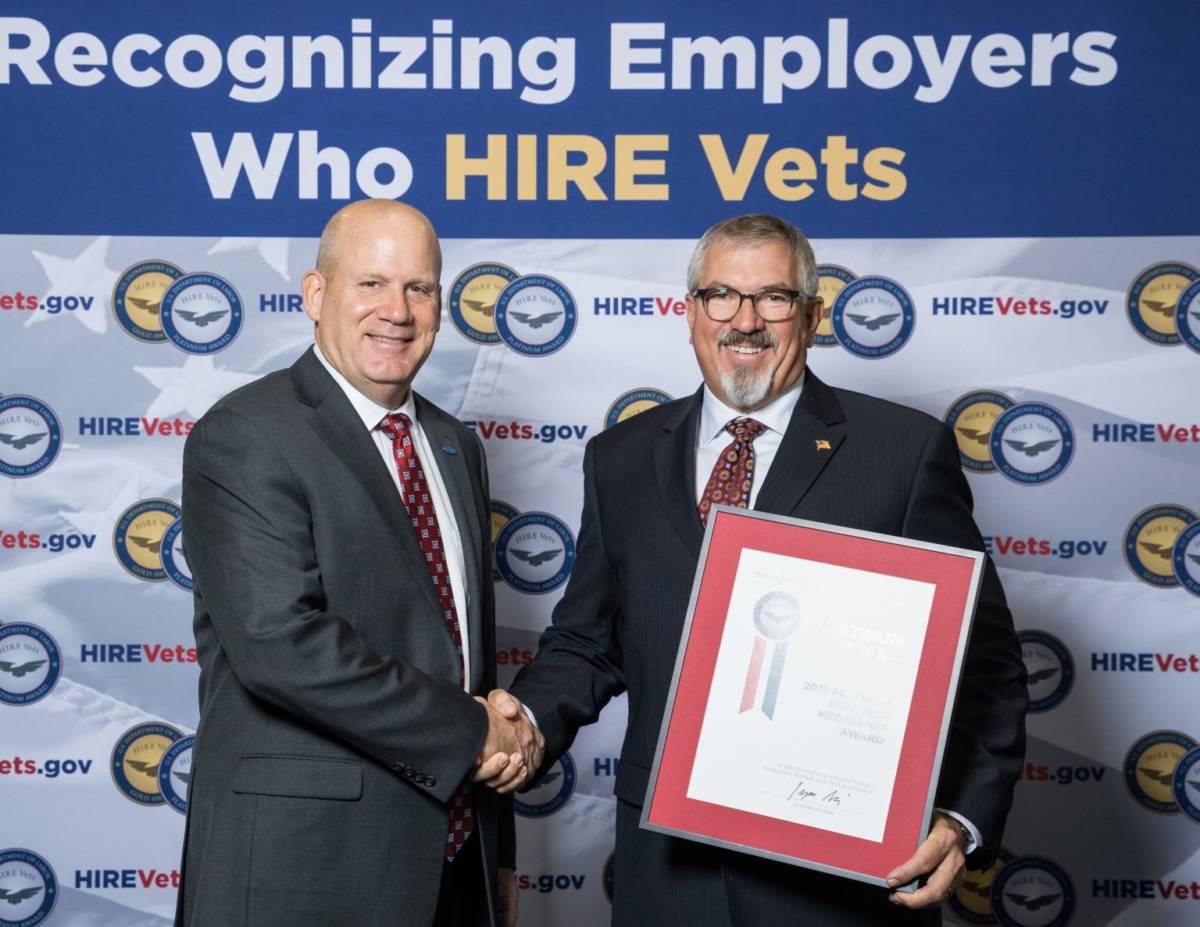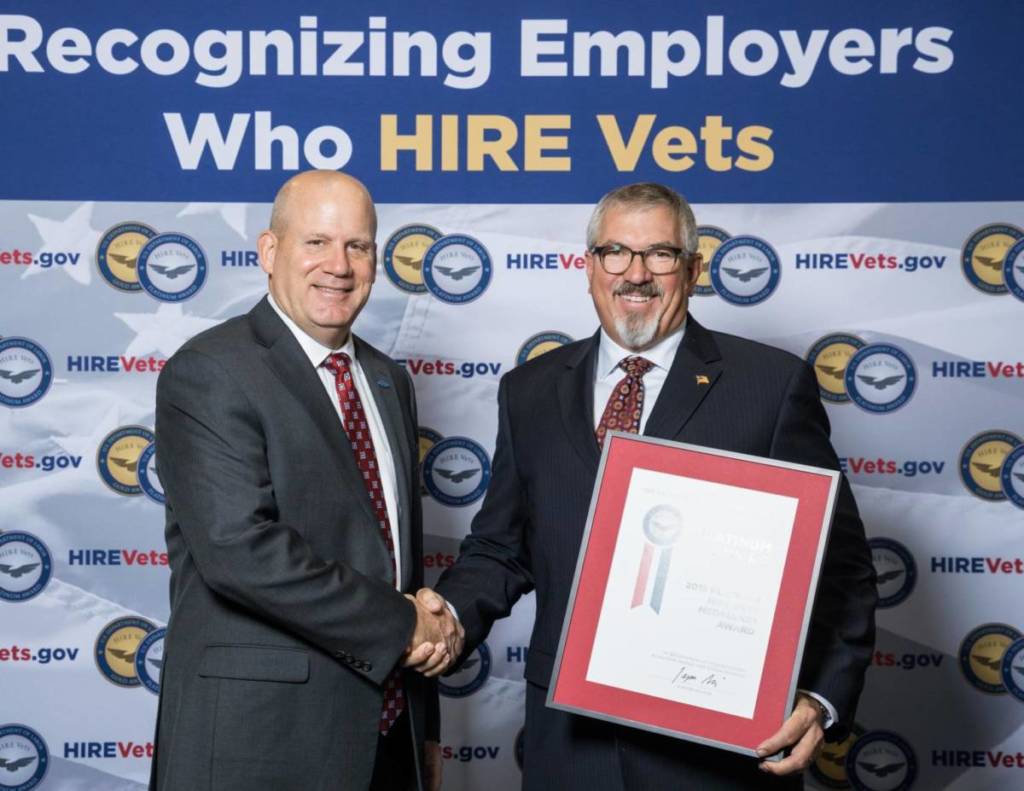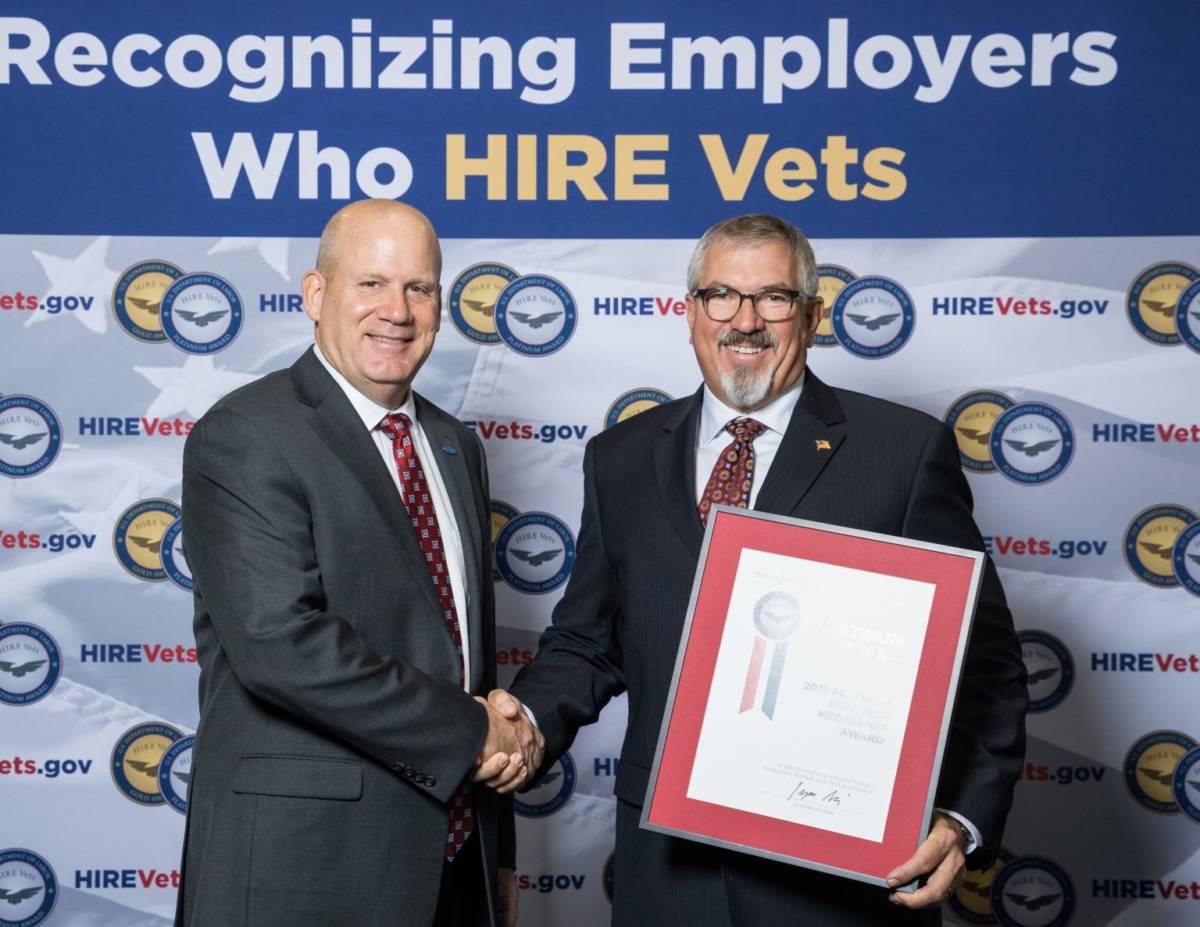 CriticalCxE was honored to participate in the 2019 US Dept. of Labor HireVets award ceremony, where we were awarded Platinum status for our veteran hiring practices. DCS is proud to have such a dedicated team of veterans on our staff.
The HIRE Vets Medallion Award is the only federal-level veterans' employment award that recognizes a company or organization's commitment to veteran hiring, retention, and professional development.
The Honoring Investments in Recruiting and Employing American Military Veterans Act of 2017 (HIRE Vets Act or the Act), signed by President Trump on May 5, 2017, requires the Secretary of Labor to establish a program, by rule, that recognizes employer efforts to recruit, employ, and retain veterans. Employer-applicants meeting criteria established in the rule will receive a "HIRE Vets Medallion Award." As described in the Act, there are different awards for large employers (500-plus employees), medium employers (51-499 employees), and small employers (50 or fewer employees). Additionally, there are two award tiers: platinum and gold. For each award, the employer must satisfy a set of criteria.
CriticalCxE is a professional services firm specializing in technical  Commissioning, Engineering and Owners Representation services in support of our mission critical clients.  Founded on the vision of representing our clients best interest in the design, construction, commissioning and operation of their critical facilities, CriticalCxE is dedicated to ensuring that vision and intent are realized from initial concept through design, construction, commissioning and on-going operations.
CCxE brings a unique blend of professionals together who have the in-depth engineering, installation, commissioning and operational experience to address todays complex and dynamic Mission Critical Systems.  Our experience commissioning some of the largest and most complex mission critical facilities around the Country has provided us the unique perspective to know what works and what doesn't.