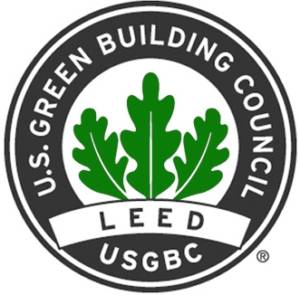 LEED (Leadership in Energy & Environmental Design) has become a part of many data center and mission critical facility designs and has almost become a standard within the industry. Although this word is thrown around in conversation regarding construction of all types of facilities, what does LEED mean for Data Centers?
The USGBC (United State Green Building Council) says that LEED is defined as, "a nationally accepted benchmark for the design, construction and operation of high-performance green buildings" and "provides building owners and operators with the tools they need to have an immediate and measurable impact on their buildings' performance."
According to the American Institute of Architects, the 69 LEED points that make up the program's specific design points and considerations can be reviewed in a two-hour meeting, during which time the design team and the owner can decide what level of LEED compliance is desirable for their building project.
LEED is the standard barer for green design in the industry, meaning designers and engineers are building mission critical facilities with the minimal carbon footprint available, while providing maximum load capacities and dependability in the facility.
The LEED process encompasses all disciplines of construction: plumbing, HVAC, landscape, architecture, lighting & TAB (Testing & Balancing), just to name a few. LEED's strict guidelines to design & construct a building to meet levels of LEED (Green, Silver, Gold & Platinum) provide a roadmap for designers to build and produce facilities in the mission critical market.
Commissioning and Engineering firms are integral to this process as they test the facilities to ensure that they meet these requirements to be certified for whichever LEED level attempted. Groups such as CriticalCxE work hand in hand with the contractor to test and ensure all LEED regulations are met and adhered to.
Have questions regarding what level LEED your next mission critical project may reach? Contact CriticalCxE today!